SBI Home Loan is the largest mortgage lender in India, which has helped over 40lakh families to achieve the dream of owning a home. if you are looking for a home loan then the best bank has to be decided based on comparing details of all leading banks across parameters of interest rate, processing fee pre-payment charges, and also the documents which are required to process the home loan and also the service which customer needs from the bank on regular basis.
SBI Home Loan Interest Rate
SBI Home Loan is the ideal home loan option. Apply for a SBI home loan if you want to renovate your home and want to borrow a large amount. Every person's first choice because SBI personal loan interest rate is very low in comparison to other banks. If you don't know, look at the interest rate list, apply for an SBI home loan after reviewing the list, and you'll be able to build your dream home quickly. 
Complete Information about SBI Home Loan
PURPOSE: Home loans are used for the construction of a house, renovation, or extension of your house and also used for purchasing a new ready-to-occupy house /flat/bungalow.
ELIGIBILITY: Home loans are eligible for both salaried and self-employed borrowers. Home Loans are eligible for the age group of 18 to 70 years.
LOAN AMOUNT: A home loan is provided in the range of rs.10lakh up to rs.15crore.
LOAN TENURE: Home loan tenure is range from 5 to 30 years.
INTEREST RATE: Home loans start with an interest rate of 6.70%.also, these are special rates for women borrowers.
LOWEST EMI: it is RS.646per lakh.
PREPAYMENT CHARGES: nil charges
PROCESSING FEES: it is for a Home loan is up to 0.50%of loan amount
NOTARY FEES: if the customer is an NRI customer certain documents are needed from the India embassy documents are KYC and the POA (power of attorney)
SBI HOME LOAN OFFERS: Bank offers a special scheme for a special category of borrowers, i.e women, and senior citizens NRI'S. An overdraft facility is also referred to. If you that the process of a housing loan begins by approaching directly to the bank so it is not possible.
DOCUMENTS REQUIRED: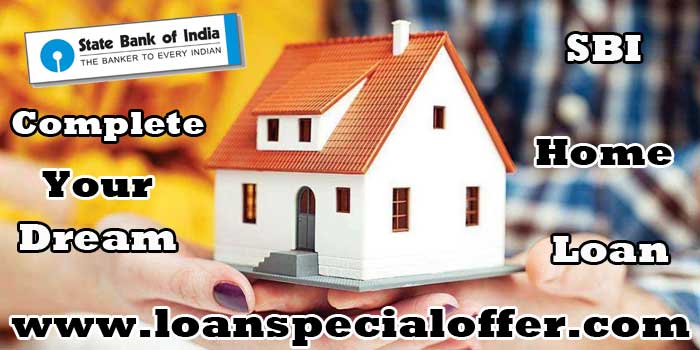 KYC DOCUMENTS: Passport, driving license, aadhar card, and voter I'd.
Your employee I.D card
Salary slip for the last 3months
Bank statement for last 4 to 6 months salaried or self-employed.
Documents of proof of business minimum 5 years
The bank charges fees i.e. Rs. 500-2000Rs.
Read More: HDFC Home Loan Interest Rate 2022
BENEFITS OF SBI HOME LOAN
Attractive interest rate
Assistance in choosing the right property
Products designed to suit your unique needs
Low EMIs
Complete Transparency
Swift processing of PMAY subsidy
Instant top-up loan for existing home loan borrowers
India's preferred home loan provider
Trust of 40lakh happy families
Top-up loan at rates starting at just 6.70% P.A
Pre-approved loan
HOW TO APPLY FOR THIS HOME LOAN
You can apply home loan offline or online mode.
Enter your basic and important details
Verify your number as OTP
pick the loan amount and tenor
Fill in through personal, employment, financial, and property details.