Hello, welcome to our new blog. NBFC. If you want to know what the NBFC Company is, what loan it gives, or has said branch, what is the name of the company? So we'll give you all the information about it in this blog.
BUT Firstly WE LEARN ABOUT WHAT IS NBFC
The Non-Banking Financial Company (NBFC) is a company registered in 1956. Which are the work of shares, stocks, bonds, hire-purchase insurance business and chit-fund business, purchase, and sale of any goods (other than securities?).
Different types of NBFCs in India
Asset Finance Company (Afc): The RBI regulates those companies as NBFCs. The Asset Finance Company is a financial institution, which finances physical assets such as automobiles, material handling equipment, power generators, etc. This type of financing is used when the company urgently needs to bring money to fill its own loan. The income arising is not less than 60% of its total assets and total income respectively.
Investment Company: In an investment company, the Public invests his money such as mutual funds, buying shares, and giving funds to secure his future. Such as Max Life Insurance, Reliance Life Insurance, ICICI Prudential Life Insurance, PNB MetLife Insurance, Life Insurance Corporation of India (LIC) & many more.
Loan Company: Loan companies that give loans across the country who need loans, business loans, home loans, car loans, etc., in all the loan documentation and eligible criteria.
Infrastructure Finance Company: Infrastructure Development Finance Company Limited, more commonly known as IDFC. it is also a finance company based in India under the Department of Financial Services, Government of India, which provides advisory services for infrastructure projects as well as asset investment banking.
Infrastructure Debt Funds:
Residuary Non-Banking Companies:
Microfinance Institutions (MFI):
List of Top 10 Best NBFC in India
1. LIC Housing Finance Ltd
LIC Housing Finance Ltd is founded in1989 by CEO Y. Vishwanatha Gowda
This company has been public since 1994; also this stock participator is listed and actively traded on the National Stock Exchange (NSE) and Bombay Stock Exchange Limited (BSE).
LIC housing financing company is trusted and respective
They have given a home to more than 25 lakh people.
Its mission is secure house, low-cost, comfortable EMI's with higher customer sensitivity
2.     HDB Finance Services.
HDB Financial Services Ltd is founded in 2007 by CEO Ramesh G
There are more than 1300 Branches spread across 24 States & 3 Union Territories.
BPO service is very good, their work is document verification, finance & accounting &, etc. work
HDB Financial Services (HDBFS) is a leading Non-Banking Financial Company.
3.     Muthoot Finance Ltd
Muthoot Finance Ltd is founded on 1939 by CEO M. G. George Muthoot · George Alexander Muthoot.
India's No. 1 Most Trusted Financial Services is Muthoot finance
Best finance service in gold loan
Their service is gold loans, personal loans, housing loans, mutual funds, vehicle loans, insurance, microfinance & many more.
It is also the parent company of Muthoot Housing Finance
4. Kotak Mahindra Investments Ltd
Kotak Mahindra investment ltd on 1992 by CEO Mr. Uday Kotak
Kotak Mahindra Bank became the first NBFC bank in 2015
There are 1,300 branches spanning the country.
The Kotak Mahindra finance comprehensive portfolio of products and services – working capital financing, medium-term finance, export credit, money transaction banking, custody services, debt capital markets, forex and treasury services, etc.
He built up the car financing business in 1990 (KMPL)
5. Bajaj Finance Limited (BFL)
Bajaj Finance Limited on March 25, 1987, by CEO Mr. Rahul Bajaj
non-banking financial company, they're primarily focused on providing two and three-wheeler finance
non-banking financial company headquartered in Pune
"Bajaj Finance Limited is the lending and wealth advisory of Bajaj Finserv Limited.
Bajaj finance service is Lending, fixed deposits, mutual funds, Bajaj Auto Finance Ltd.
6. Axis Finance Ltd
The bank was founded on 3 December 1993 & a corporate office in Mumbai.
they work with Life Insurance Corporation of India (LIC), General Insurance Corporation, National Insurance Company, The New India Assurance Company
UTI bank's name changed to axis bank in 2007.
They work with Banking, commodities, credit cards, equities trading, investment management, mortgage loans, mutual funds, private equity, risk management, wealth management, and asset management.
Axis Finance Ltd CEO Amitabh Chaudhry
7. Reliance Capital Ltd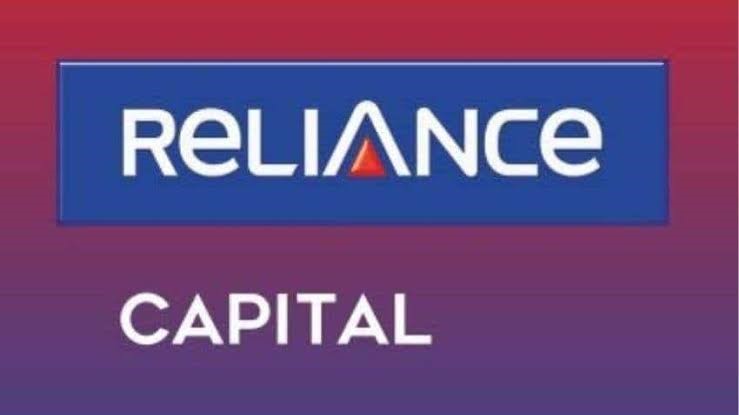 They were founded on 5 March 1986 & By CEO Dhirubhai Ambani.
Reliance Capital has businesses in mutual funds, life insurance, general insurance, home finance, stock broking, and other activities in financial services.
The company operates across India and has over 20 million customers
Reliance Capital Ltd shifted its registered office to Mumbai in Maharashtra, in 2006.
It is amongst India's best financial services in the private sector.
8. PNB HOUSING FINANCE Ltd.
PNB HOUSING FINANCE Ltd. was founded on 11 November 1988 & By CEO Hardayal Prasad.
PNB Housing Finance Limited is a registered housing finance company
PNB HOUSING FINANCE Ltd. has 94 branches in India
it also provides commercial space
it was registered on 2016 on National Stock Exchange (NSE) and Bombay Stock Exchange (BSE).
9. ICICI Venture Funds Management Co Ltd:
ICICI Venture Vas Founded in 1988 by CEO Puneet Nanda
ICICI Bank is a publicly listed company on major Indian stock exchanges.
The stock exchange also works in New York
ICICI Venture Leading Preference in India in Other life insurance, general insurance, mutual fund asset management, stock broking, merchant banking, also works
ICICI Venture has various funds managed and has invested in over 500 – 600 companies
10 Tata Capital Financial Services Ltd:
ICICI Venture Vas Founded in 2007 by CEO Ratan Tata
Tata Capital Limited is a financial and investment service provider in India.
Tata Capital offers services like commercial finance, investment banking, consumer loans, private equity, home loan, business loan
The company is registered with the (RBI) as a Systematically Important Deposit Accepting Non-Banking (NBFC) Financial Company.
Its headquarters are in Mumbai, Maharashtra, India